Stop Foreclosure. Save Your Home. Lower Your Payments.
Are you behind on payments and facing foreclosure of your family's home? The experienced Ohio foreclosure attorneys of the Cozmyk Law Offices are here to help.
I Want a FREE Consultation!
Free Foreclosure Case Evaluation
Cozmyk Law offers a free evaluation of your case and provides you with all the information necessary to make an informed decision.
How We Work
We make it simple to get the help you need.
Complete the form.
Answer a few questions and
we will let you know how we can help
save your home from foreclosure
Get advice for free.
We offer free case evaluations
to anyone fighting foreclosure
in the Ohio area.
Get help today.
Let our experienced attorneys show you
how you can save your home
from foreclosure.
Our Services
Our firm offers a variety of services
to help meet your needs.
Stop Foreclosure Proceedings
Prevent foreclosure before it's too late and stay in your home.
Loan Modifications
Lower your mortgage rates or payments.
Foreclosure Litigation
Protect your rights during foreclosure.
Eviction Defense
Our attorneys can help you stay in your home when eviction strikes.
Foreclosure Defense
We will be by your side through
the entire process.
Bankruptcy
Our team has years of experience to help you find debt relief.
Foreclosure Help For Homeowners
We help people in a variety of circumstances achieve their goals.
If eligible you may be
entitled to:
Saving Your Home
Lower Monthly Payment
Interest Rate Reduction
Extended Payment Terms
Principal Balance Reduction
Restructured Late Payments
Top 10 States for Foreclosure
If You Need An Experienced Foreclosure Defense Attorney In Ohio, Local Residents Should Call Us – The Fight For My Home Attorneys!
Learn More About Foreclosure
Learn about the 5 common foreclosure mistakes people make and how to protect your family.
Meet The Attorneys
When facing the uncertainty of foreclosure,
our attorneys understand what is at stake.
Peter Cozmyk
Peter has been a Consumer Advocate for his entire legal career. He obtained his Bachelor of Science degree in Physics from Cleveland State University in 1998, and his J.D. from the University of Akron School of Law in 2004…
Patrick Crame
Patrick A. Crame is an attorney that practices in Foreclosure Defense and Bankruptcy law. He graduated from Loyola University Chicago in 2004. He received his Juris Doctorate from St. Thomas University School of Law in 2008. . .
Justin Lopez
Justin was raised in West Milton and attained his bachelor's degree in Political Science (2009) and a Juris Doctorate (2012) from The Ohio State University. . .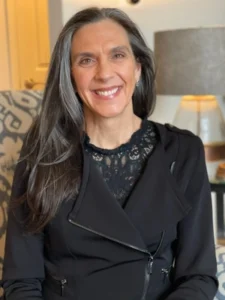 Kate Crebo
Kathleen S. Crebo focuses her practice on real estate law, including mortgage foreclosure defense. Kate graduated from Purdue University in West Lafayette, IN, with honors with a Bachelor of Arts in history & communication. . .
Cleveland, Ohio
6100 Oak Tree Boulevard
Suite 200
Independence, Ohio 44131
Office #: (216) 452-9145
Fax #: (216) 485-2125
Dayton, Ohio *
70 Birch Alley
Suite 240 Building B
Beavercreek, OH 45440
Office #: (937) 314-4297
Fax #: (216) 485-2125
333 West Bethalto Dr.
Suite C
Bethalto, IL 62010
Office #: (877) 813-0264
Fax #: (216) 485-2125
Cleveland, Ohio*
600 Superior Ave East
Fifth Third Building, Suite 1300
Cleveland, OH 44114
Office #: (216) 452-9145
Fax #: (216) 485-2125
Cincinnati, Ohio*
300 E Business Way, Suite 200
Summit Woods Corporate Center
Cincinnati, OH 45241
Office #: (513) 318-4764
Fax #: (216) 485-2125
Springfield, IL*
920 South Spring Street
Springfield, IL 62704
Office #: (877) 813-0624
Fax #: (216) 485-2125
Toledo, Ohio *
1690 Woodlands Dr
Suite 200
Maumee, OH 43537
Office #: (419) 600-0691
Fax #: (216) 485-2125
Columbus, Ohio *
545 Metro Place South
One Metro Place, Suite 100
Dublin, Ohio 43017
Office #: (614) 636-4692
Fax #: (216) 485-2125
Chicago, IL *
22 West Washington St.
Suite 1500
Chicago, IL
Office #: (630) 560-4471
Fax #: (630) 503-7828
Disclaimer – This website is a public resource of general information concerning our law firm. The website or the associated pages is not intended to be and it is not a source of legal advice. Links on this website are not intended to be referrals or endorsements of the linked entities. No recipient of content from this site, client, whether current or otherwise, should act or refrain from acting based on information at this site. Any and all information on this website is not intended to, nor does it, constitute or establish an attorney-client relationship.
We are a debt relief agency. We help people file for bankruptcy relief under the Bankruptcy Code.