Free Foreclosure Case Evaluation
Cozmyk Law offers a free evaluation of your case and provides you with all the information necessary to make an informed decision.
Peter Cozmyk
Peter has been a Consumer Advocate for his entire legal career. He obtained his Bachelor of Science degree in Physics from Cleveland State University in 1998, and his J.D. from the University of Akron School of Law in 2004.
Peter is presently licensed to practice in the state of Ohio as well as ten (10) federal jurisdictions. His federal licenses include the N.D. of Ohio, S.D. of Ohio, W.D. of Pennsylvania, E.D. of Michigan, N.D. of Illinois, C.D. of Illinois, N.D. of Texas, S.D. of Texas, W.D. of Oklahoma, and the E.D. of Oklahoma. Peter is a competent and experienced litigator in both state and federal court and has exclusively practiced in the area of Consumer law for nearly six (6) years.
Patrick Crame
Patrick A. Crame is an attorney that practices in Foreclosure Defense and Bankruptcy law. He graduated from Loyola University Chicago in 2004. He received his Juris Doctorate from St. Thomas University School of Law in 2008, where he also completed his Masters in Business Administration at the same time.
Patrick began his law career practicing in a high volume creditor's rights law firm where he litigated commercial business matters.  In 2011, he began practicing foreclosure defense and bankruptcy law. Patrick is licensed to practice law in Illinois, and he is a member of the Northern District of Illinois Federal Bar. Patrick strives to find the best possible solution for each of his clients' specific legal needs.
Justin Lopez
Justin was raised in West Milton and attained his bachelor's degree in Political Science (2009) and a Juris Doctorate (2012) from The Ohio State University.
Justin interned with local area firms while in law school. After graduation, Justin worked with the prestigious firm of Lopez, Severt, Pratt Co. L.P.A and learned under the tutelage of his Father, Jose M. Lopez, a prominent criminal defense and civil attorney in the Dayton area. Justin has worked in a wide array of practice areas including civil litigation, domestic relations, criminal law, real estate, and probate law but with a specialty in Bankruptcy Law. Justin developed bankruptcy as an area of practice at his prior firms. and was primarily responsible for the management of all bankruptcy-related cases. Justin also worked for the firm of Elsass, Wallace, Evans & Co. L.P.A. in Sidney, OH where he obtained his title insurance license and developed a specialty in real estate law, while also working on a variety of cases on behalf of the Ohio Attorney General's Office.
Justin has been admitted to the Ohio State Bar and the Federal District Court for the Southern and Northern Districts of Ohio. He is also a member of Miami County Bar Association, Dayton Bar Association, and American Bankruptcy Law Forum.
He is active in the community as a board member of two non-profit organizations, Miami County Recovery Council and Reading for Change. Justin is a graduate of Leadership Troy's Class of 2017.
Justin currently resides in Beavercreek, Ohio, with his wife, Ashley, a teacher in the Kettering school system, his daughter Mallory, and his son Jagger. In his spare time, he enjoys golf, live music, politics, reading, and running.
Jann Washington
Jann began her legal career as a paralegal while she attended law school so she could further help others.
She now has over 12 years of experience assisting clients across Ohio with bankruptcy and foreclosure defense.
She personally experienced financial hardships prior to practicing law, so she provides a compassionate and empathetic approach with her clients.
Jann was admitted to the federal courts of the Northern and Southern Districts of Ohio and Western District of Pennsylvania practicing in Bankruptcy Courts.  In addition, she is a member of the Ohio Bar Association as well as the Westshore Bar Association.
Kate Crebo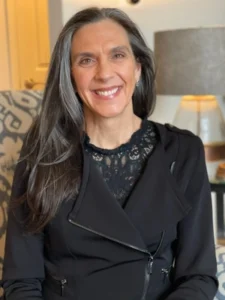 Kathleen S. Crebo focuses her practice on real estate law, including mortgage foreclosure defense. Kate graduated from Purdue University in West Lafayette, IN, with honors with a Bachelor of Arts in history and communication. While at Purdue, Kate earned admission to the Phi Beta Kappa academic honor society. In May 2011, Kate received her Juris Doctor from Indiana University Robert H. McKinney School of Law in Indianapolis, IN, where she was the editor-in-chief of the Indiana International and Comparative Law Review.
Kate began her law career practicing eminent domain defense representing landowners facing the prospect of the government or a public utility taking their land for a public use. In 2018, Kate widened her practice to assist clients with additional real estate matters, including mortgage foreclosure defense. Kate is passionate about understanding her clients' needs. She strives to counsel her clients through the legal process to a resolution as efficiently and thoroughly as possible. Kate is licensed to practice law in Indiana and Washington, D.C.
Cleveland, Ohio
6100 Oak Tree Boulevard
Suite 200
Independence, Ohio 44131
Office #: (216) 452-9145
Fax #: (216) 485-2125
Dayton, Ohio *
70 Birch Alley
Suite 240 Building B
Beavercreek, OH 45440
Office #: (937) 314-4297
Fax #: (216) 485-2125
333 West Bethalto Dr.
Suite C
Bethalto, IL 62010
Office #: (877) 813-0264
Fax #: (216) 485-2125
Cleveland, Ohio*
600 Superior Ave East
Fifth Third Building, Suite 1300
Cleveland, OH 44114
Office #: (216) 452-9145
Fax #: (216) 485-2125
Cincinnati, Ohio*
300 E Business Way, Suite 200
Summit Woods Corporate Center
Cincinnati, OH 45241
Office #: (513) 318-4764
Fax #: (216) 485-2125
Springfield, IL*
920 South Spring Street
Springfield, IL 62704
Office #: (877) 813-0624
Fax #: (216) 485-2125
Toledo, Ohio *
1690 Woodlands Dr
Suite 200
Maumee, OH 43537
Office #: (419) 600-0691
Fax #: (216) 485-2125
Columbus, Ohio *
545 Metro Place South
One Metro Place, Suite 100
Dublin, Ohio 43017
Office #: (614) 636-4692
Fax #: (216) 485-2125
Chicago, IL *
22 West Washington St.
Suite 1500
Chicago, IL
Office #: (630) 560-4471
Fax #: (630) 503-7828
Disclaimer – This website is a public resource of general information concerning our law firm. The website or the associated pages is not intended to be and it is not a source of legal advice. Links on this website are not intended to be referrals or endorsements of the linked entities. No recipient of content from this site, client, whether current or otherwise, should act or refrain from acting based on information at this site. Any and all information on this website is not intended to, nor does it, constitute or establish an attorney-client relationship.
We are a debt relief agency. We help people file for bankruptcy relief under the Bankruptcy Code.